Airforce: a fashion brand that's more than just a fashion brand
Airforce asked me to craft their brand story, both in Dutch and in English.
At Airforce, they know how important it is to have people to rely on. People who will take care of you. People you will take care of, always. They're not just another family business: they are a family. I am honored that they've trusted me to capture their values in only a few sentences. It is the biggest challenge (as any copywriter can tell you).
Find Airforce brand story on their website.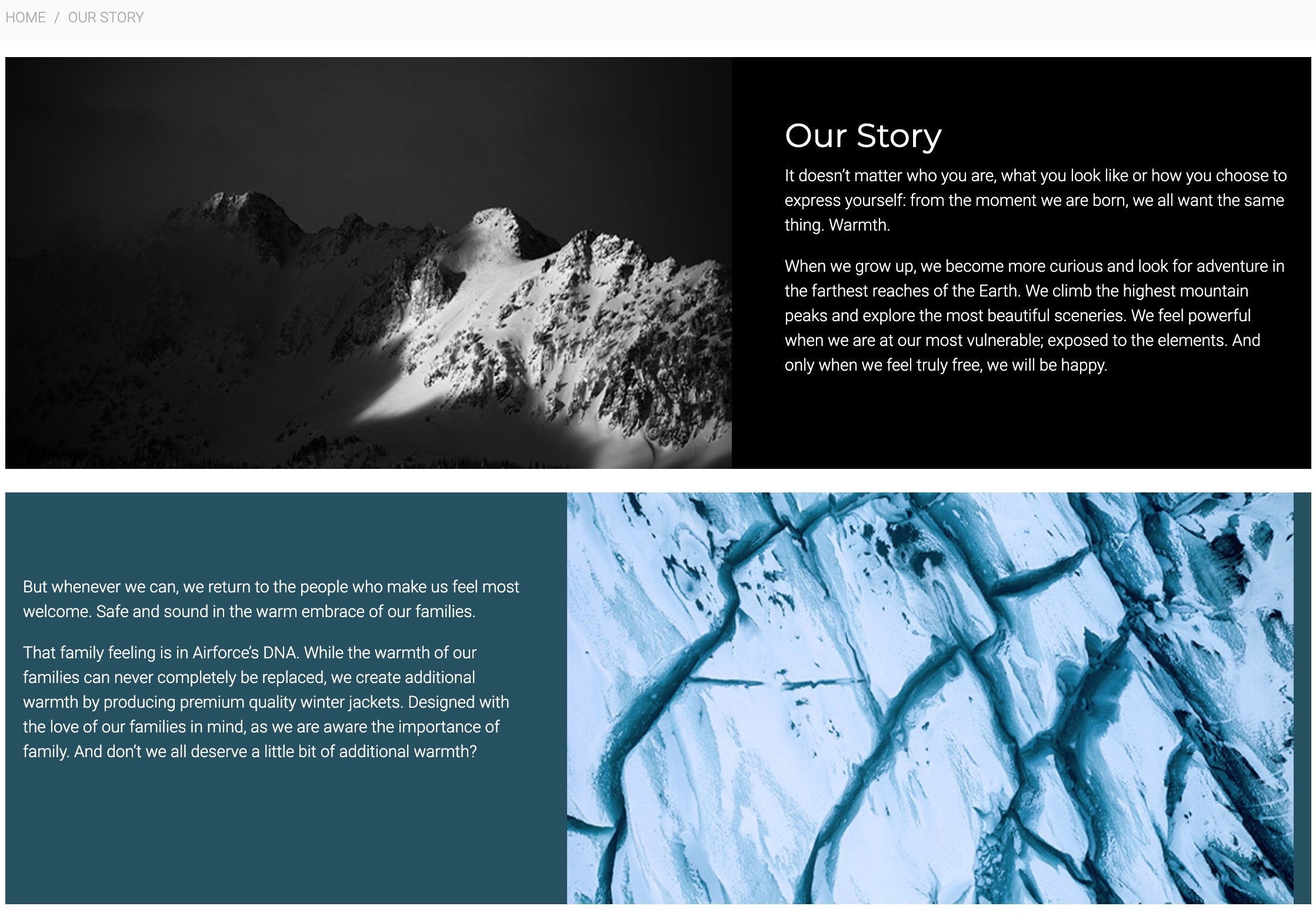 Kledingmerk Airforce ken je van de warme, stijlvolle en vooral stoere jassen.
Het familiegevoel dat in het DNA van Airforce zit in rake bewoordingen overbrengen: dat was nog niet eerder gedaan. Nu wel, in het Nederlands én in het Engels. Door mij (verrassing!). Veel tekst? Nee. Een gigantische uitdaging? Des te meer. Nieuwsgierig naar het resultaat?
Klik hier om de Engelse brand story te lezen.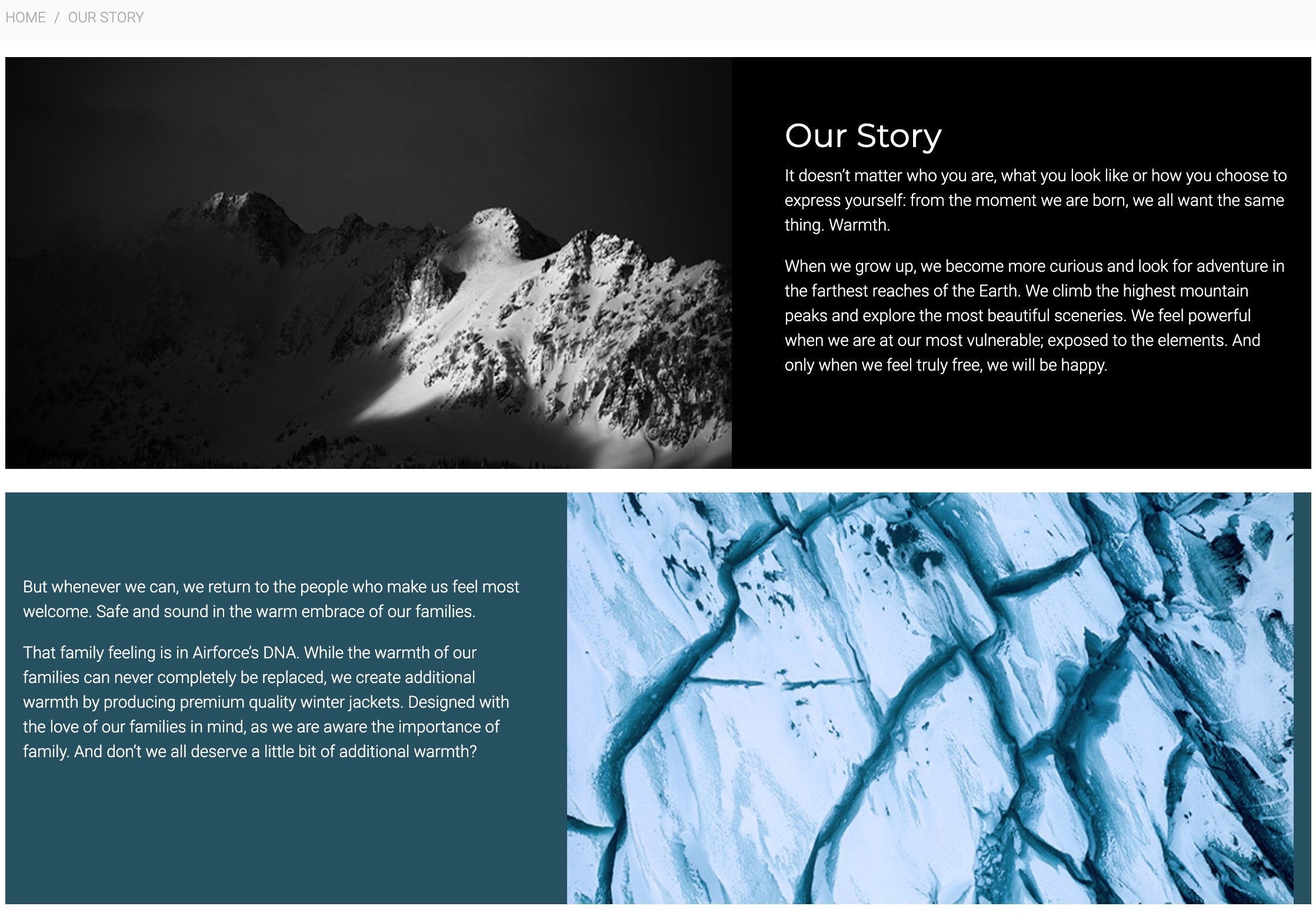 De Nederlandse brand story vind je hier.